District Partner Updates
The International Drive Resort Area is comprised of businesses that are within the boundaries of a specific taxing district, the International Drive Business Improvement District. The District is responsible for the marketing and promotion of the International Drive Resort Area as one cohesive destination. In addition, the District also operates the I-Ride Trolley Service which provides transportation to businesses within the Resort Area; while making recommendations to government agencies on matters relating to traffic, pedestrian safety and overall mobility and security for the District.

The International Drive Resort Area spans 5,500 acres and showcases a collection of theme parks, attractions, hotels, resorts, restaurants, outlet malls, shopping centers and the nation's second largest convention center. Twenty-eight million domestic and international visitors annually to the Resort Area.

This area of the web site is the information hub for what is happening in the District. This page is updated regularly to keep everyone informed. For specific information about the District Board Members and meeting dates click here.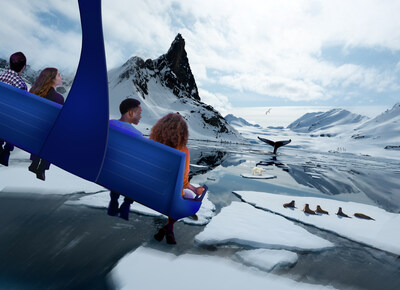 Orlando's tourism corridor: More than $2 billion of high-profile development planned for 2018 and beyond in the thriving I-Drive Resort Area
Read More
HEROES UNITE! The Justice League™ have swooped into Madame Tussauds Orlando and they need YOUR help to save the world (Yeah, YOU!).
Read More
Orlando, Fla. (May 16, 2018) – Starting this Friday, SeaWorld Orlando will be offering free beer to park guests all summer long.
Read More
Orlando, Florida (May 31, 2018) – In case you were wondering if it's possible for Discovery Cove, the all-inclusive day resort in Orlando, to become more laid back and more exciting at the same time, the answer is a solid YES.
Read More
Coca-Cola® Orlando Eye, I-Drive 360 Receiving New Name, New Look, Enhancements. IDL Parent LLC, owners of the I-Drive 360 entertainment complex on International Drive, announced today a new name for its towering 400-foot centerpiece, the Coca-Cola® Orlando Eye, which is now ICON Orlando.
Read More
The recently opened Grand National Drive overpass stands as an early example of how the I-4 Ultimate Project can improve safety, mobility and economic possibilities along the 21-mile reconstruction effort.
Read More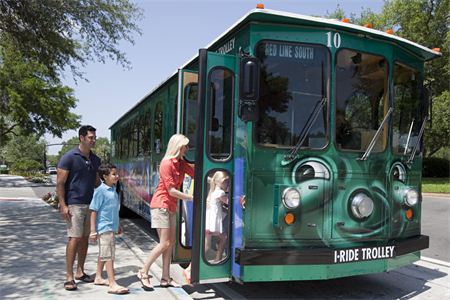 If you're planning a vacation to the Central Florida area, the I-Ride Trolley is a must-do for your visit. It's easy. Saves time. Affordable. Stress-free. And it delivers you right to where you want to go!
Read More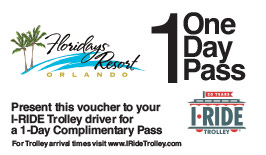 This program is a win-win for everyone! Hoteliers provide I-Ride Trolley transportation vouchers to guests at check-in. Hotels are offering this convenient service for their guests and providing just one more reason to visit their property and the International Drive Resort Area! For details on this program and how your property might participate, call the International Drive Improvement District offices at 407-248-9590.
Read More
The I-Drive Business Improvement District and the I-Ride Trolley Service once again partnered with the Salvation Army and WKMG News 6, for its 16th annual Angel Tree program for the 2017 holiday season.
Read More
It doesn't get any better than providing clothing and toys to more than 871 Orange County children for the 2016 holidays.
Read More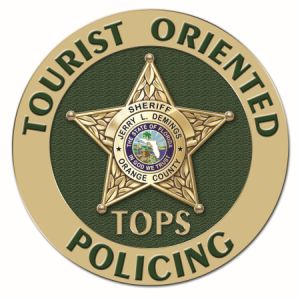 ORLANDO, FL--One of the world's top tourist and meeting destinations, the I-Drive Resort Area, continues to utilize the enhanced support of its highly successful prototype safety program, Tourist Oriented Policing Squad (TOPS).
Read More

A statement that is regularly heard by Law Enforcement Officers across the nation from victims of an auto burglary is "But I was only away from my car for a minute". That is how much time it takes for to become a victim of a crime.
Read More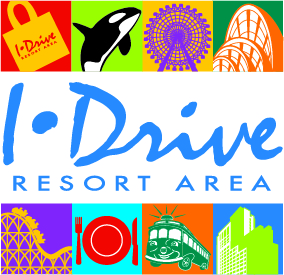 Let visitors know that your business is located in "Orlando's Most Dynamic Destination!" Add a link to the Resort Area's official information packed website –
Read More