Family reunions - magical gatherings in the International Drive Resort Area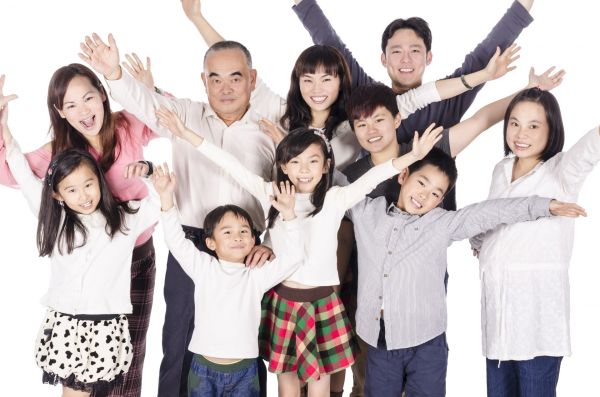 Reconnect. Celebrate cherished family memories. Enjoy being together. Make some new memories. Have fun. Laugh until you cry. This is what family reunions are all about.
Whether your family is looking for the thrill of the theme parks, playing on one of the area's golf courses or the endless selection of shopping and dining, the I-Drive area provides the perfect place for families to spend time together in Orlando's tourism corridor.
It's a bargain: Single cash fare, $2.00 per ride; child cash fare, $1.00 per ride (ages 3 to 9 with paying adult); senior fare 65 and over, $0.25 per ride. Unlimited ride passes are available: (one-day pass, $5.00 per person); (three-day pass, $7.00 per person); (five-day pass, $9.00 per person); (seven-day pass, $12.00 per person) (14-day pass, $18.00 per person).
In addition to the theme parks and the new attractions, also consider family reunion fun at some of the area's other venues:
Be sure to check with the theme parks for discounted tickets for groups as well as special services such as catering, event and banquet space and assistance in event planning. Some parks even offer exclusive tours for groups.
Form a committee to begin planning 12-18 months prior to the reunion. There are magazines devoted to family reunions that are very helpful. Special software programs may be found on-line to assist with the planning.
Select a date and a back up date. Check with family to avoid conflicts.
Determine how many people will be attending and how many rooms you will need.
Think about an itinerary. There are many attractions in the area that are perfect for reunions. Plan activities for the family to do together and also allow some free time for exploring the area. Consider the ages of all member of the family. Use this site to help decide activities and dining options.
Determine budget. Set up an account to keep track of expenditures.
Select an accommodation on I-Drive that is best for your family. Work with the reunion planner at the accommodation. Ask about group discounts for rooms and tickets.
Establish good communications! Everyone needs time to plan and budget for an out of town reunion.
Prepare guest list. It is a good idea to send "save the date" postcards as soon as possible with dates and location information.
Develop program. Book reservations. Inquire about group discounts at dinner theaters restaurants. And theme parks.
After the reunion: Make sure that you have collected all cameras! Prepare a newsletter of stories and photos. All of your great memories form the reunion. Be sure to include an updated list of contact information for each member of the family.
01/2016