I-Drive is the hot place to be in Central Florida: Families make unforgettable vacation memories at new attractions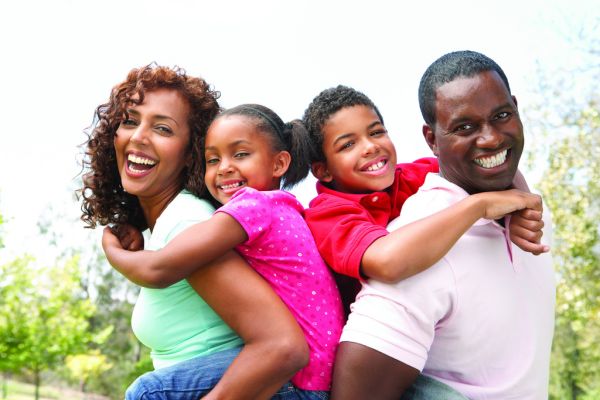 Family fun is what it is all about in the International Drive Resort Area! And there is so much new for visitors to explore.
Even the parents get to be a kid again! Visit the attractions with the kids and then check into a spa, play a round of golf, have a relaxing dinner or an evening of entertainment. For an endless choice of activities, visit
www.InternationalDriveOrlando.com
.
Home to five of the world's most famous attractions:
SeaWorld Orlando
,
Discovery Cove
,
Aquatica-SeaWorld's Waterpark
,
Universal Studios
and
Islands of Adventure
, it is easy to see why the area is one of the most popular vacation destinations in the world. And don't forget great restaurants, dinner shows, shopping experiences, mega entertainment complexes, smaller family style attractions, spas...the fun never stops! And it is all easily accessible on the convenient and fun
I-Ride Trolley Service
! What are you waiting for?
More fun for the entire family

At the world's most popular tourist destination, there are endless activities for every member of the family. Spa treatments, golfing, the latest thrill rides, dining and non-stop entertainment. Tweens and teens are not forgotten with non-stop entertainment tailored to their tastes. Many hotels and resorts have day programs for the younger visitors.
What's new at the attractions

Orlando's new $200 million entertainment destination,
I-Drive 360
, is home to
The Orlando Eye
. The 400-foot-tall observation wheel provides breathtaking panoramic views of Central Florida within fully enclosed, air-conditioned glass capsules. Located in the heart of International Drive, the Orlando Eye's iconic observation wheel is the centerpiece of this themed complex featuring a dynamic blend of attractions, restaurants, clubs and shops. USA Today Travel named The Orlando Eye the second largest observation wheel at 400 feet tall. Read about it
here
.
SEA LIFE Orlando
delivers breathtaking views of over 5,000 underwater creatures from the three oceans of the world. Guests can experience face-to-face encounters with sharks in the 360° Underwater Tunnel as well as touch the velvety back of rays during the touch pool experience. Interactive educational talks will guide guests through the wonders of the Atlantic, Pacific and Indian oceans while providing majestic views of the creatures that roam these mysterious waters.
Madame Tussauds
, the famous celebrity wax attraction, offers guests a star-studded experience with its signature red carpet treatment. Visitors will move through themed rooms where theyobserve and interact with waxworks of their favorite film, music, sport and historical celebrities. It's "selfie heaven?"
Skeletons Animals Unveiled!
, a first-of-its-kind museum, exhibits over 400 skeletons in creative poses and dioramas. The 7,750-square-foot space includes exotic animals from all over the world as well as eight human skeletons. The walk-through experience includes interactive exhibits.
Escapology Orlando
Guests rely on clues and their wit to solve puzzles and find the key to escape. With new rooms being introduced periodically, there's always something new for the entire family to unlock.
Stories to tell when you get home!
Fly high day or night to 400 feet in one of 30 capsules on the Orlando Eye.
Pose for photos with your favorite moviestars, musicians, sporting greats and historic icons cons at Madame Tussauds.
Enjoy nightly live entertainment at Tin Roof along with a menu influenced by generations of American music culture.
Get your chocolate fix at Chocolate Kingdom and learn how chocolate transforms from the bean into the creamy, dreamy chocolate bar.
At Aquatica - SeaWorld's Waterpark, experience Omaka Rocka, a water thrill ride featuring high-speed tubes and half-pipe funnels that'll have the kids splashing and sliding frontward and backward and climbing the walls.
The gators have arrived at Fun Spot America with Gator Spot, a 15,000-square-foot extension of Gatorland. The addition includes three ponds to house baby gators, giant gators and crocodiles. A separate building houses a white gator.
Take a glass-blowing class at International Hot Glass. The shop offers classes and demonstrations for hopeful glass artists, using a 2,100-degree Fahrenheit furnace.
See big name entertainment at Hard Rock Live.
View I-Drive upside down at WonderWorks.
Relive history at Titanic-The Artifact Exhibition.
Dive in with the whole family at the I-Drive YMCA & Aquatic Center.
Solve a mystery at Sleuths Mystery Dinner Shows.
Release your inner pirate at Pirate Dinner Adventure.
Journey to Antarctica SeaWorld Orlando and have a Penguin Encounter.
Go behind the scenes, beyond the screen, and jump right into the action of your favorite movies at Universal Studios Florida.
Head for the track at I-Drive NASCAR Kart Racing with a half-mile indoor track and environmentally friendly electric karts.
Laugh until you cry at Orlando Improv Comedy Club & Dinner Theatre.
Save money dining, playing and shopping! Pick up an I-Drive Visitors Guide with valuable coupons.
Glow in the dark at Putting Edge Glow-in-the-Dark Mini Golf at Artegon Marketplace Orlando where psychedelic neon landscapes light the way and pumping tunes set the mood for fun.
What's a Muggle to do? Make your way to Hogwarts castle at the Wizarding World of Harry Potter at Universal Studios Orlando!
Creep yourself out at Ripley's Believe It or Not.
Skydive indoors at iFLY Orlando.
Plan an overnighter at SeaWorld and sleep next to dolphins, manatees, penguins, coral reefs, sea turtles or beluga whales.
For more attractions news, visit
here
. And be sure to check out details to assist with your
vacation planning
.
Coming in 2016

Be among the first to experience a whole new lineup of exciting attractions, entertainment and dining coming to Orlando. Plan your visit to enjoy all the new things to see and do including all new world-class theme park attractions opening in 2016.
Universal Orlando Resort
announced a new groundbreaking attraction opening in
summer 2016
at Universal's Islands of Adventure. "
Skull Island: Reign of Kong
" will honor one of the most monumental figures in movie history, King Kong. Guests will board large vehicles and explore ancient temple structures while encountering hostile natives and fending off unspeakable terrors.
The iconic Oerther Foods-owned McDonald's restaurant on the northwest corner of International Drive and Sand Lake Road is being rebuilt and transformed into the new "
World's Largest Entertainment McDonald's
." The almost 19,000-square-foot restaurant has welcomed millions of guests from all over the world since opening in 1976. Completion for the 19,000-square-foot restaurant is scheduled for
spring 2016
but the current restaurant will remain open until the opening.
SeaWorld Orlando
plans to open its
Mako roller coaster
in
summer 2016
. It will have a maximum speed of 73 mph, a 200-foot drop and more than 4,700 feet of track length. www.seaworldorlando.com
StarFlyer at Vue 360
, the "largest of its kind" is coming to the I-Drive 360 features a chair swing ride that will stand 420 feet tall. The attraction will be built next to the Outback Steakhouse at the former Gooding's Plaza, which will be renamed the
Vue at 360
. The Star Flyer will include of 12 double-seat swing chairs, sending up to 24 riders spinning more than 400 feet in the air for three to four. Completion is expected to be
late 2016
.
Cost-saving tips for families!
I-Drive Official Visitors Guide
: With map, Trolley information and more than $500 in coupons. Call toll free at 866-243-7483 or visit
www.InternationalDriveOrlando.com
.
Transportation
: Leave the driving to us! Take the
I-Ride Trolley Service
: It's the exclusive transportation mode for the International Drive Resort Area. Service operates from 8 a.m. until 10:30 p.m. daily. Taking the Trolley will save families dollars while traveling around the I-Drive Resort area stress free.
Fare: Single cash fare, $2.00 per ride; child cash fare, $1.00 per ride (ages 3 to 9 with paying adult); senior cash fare age 65 and over, $0.25 per ride. Unlimited ride passes are available: one-day pass, $5.00 per person; three-day pass, $7.00 per person; five-day pass, $9.00 per person; seven-day pass, $12.00 per person; 14-day pass, $18.00 per person.
Check out "hot deals" on this web site
. Area accommodations, attractions and restaurants list their current hot deals at
www.InternationalDriveOrlando.com
.
Ask about special room rates
. When calling a hotel for reservations, ask about the property's "best" rates for the season, AARP, AAA.
Family dining without going broke
. It can be done! Have the largest meal at lunch. Prices are less. Then go light on dinner. Check for coupons that allow kids to eat free, two for one meals and other deals. When looking for a restaurant, ask about special offers that might be available. More: When booking your hotel, select one that offers free breakfast. Have a hearty start to the day, snack for lunch and use a coupon for dinner. Make sure the room has a refrigerator for storing drinks and snacks! Tip: Check out a meal at the world's largest McDonald's PlayPlace! Yes, the largest in the world. It's an attraction in itself!
For information on planning a family vacation in the International Drive Resort Area, visit
www.internationaldriveorlando.com
. For information on the I-Ride Trolley and downloadable maps, visit
www.IRideTrolley.com
.
November 2015